Jassim Al Wazzan sons gen. trd. co. recently held a special ceremony to honour Mr. T.G. Varghese & Mr. Mohammed Salah who have successfully completed 50 years service with Al Wazzan.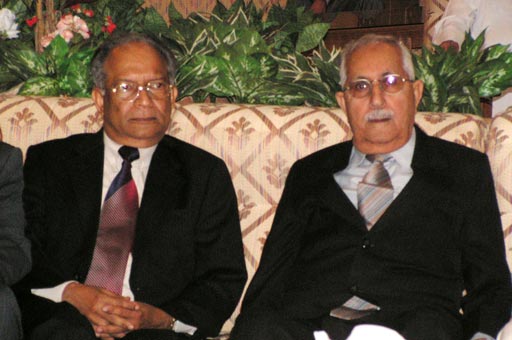 Mr. T.G. Varghese & Mr. Mohammed Salah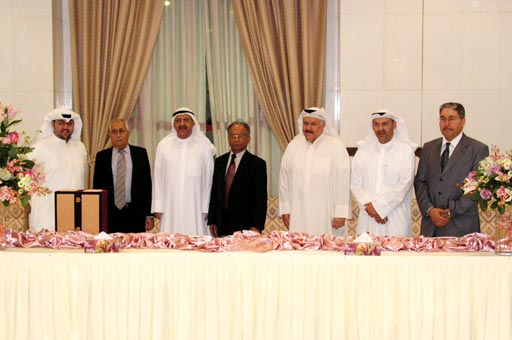 On this occasion Mr. T.G. Varghese said, he and his colleague Mr. Mohammed Salah thanked the gathering in making this event as the greatest day in their life. Further he said "we consider fortunate and feel proud in completing 50 years of uninterrupted service with Al Wazzan. At the time of our 25th year celebration, the founder of this organization, late Mr. Jassim Al Wazzan had expressed his wish that we also celebrate the 50th year with him. Today his wishes has been fulfilled, unfortunately he is not with us. But we feel his presence deep in our mind. We are happy to note this organization has grown much larger from the earlier very humble beginning. We wish the present leadership all success to grow further and give a global image. Also we will be very proud to remember our long association with Alwazzan." Again they thanked all for their support and affection shown towards them.
More snapshot from this occasion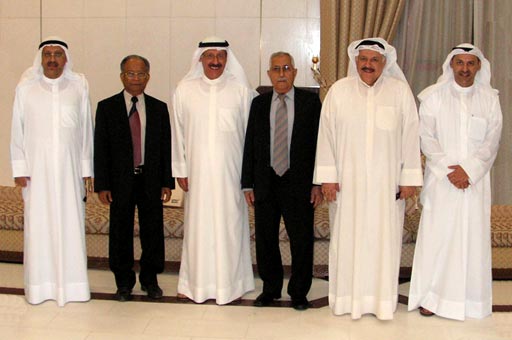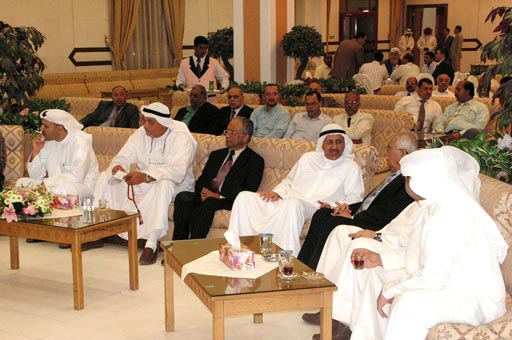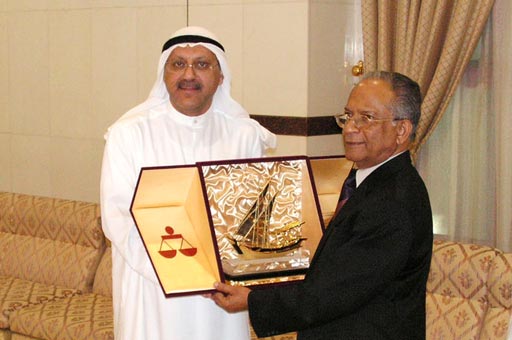 Mr. Mohammed Alwazzan handover a memento to Mr. T.G. Varghese.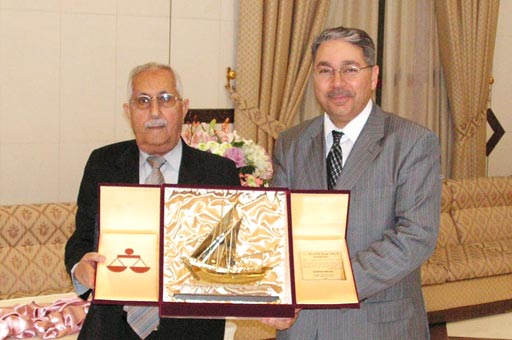 Mr. Tareq Al Ashi ( General Manager - Jassim Al Wazzan )
handover a memento to Mohammed Salah.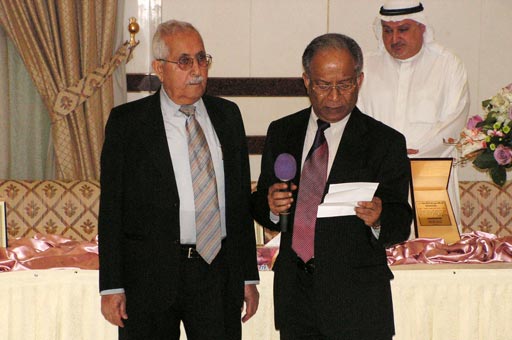 food kuwait food kuwait